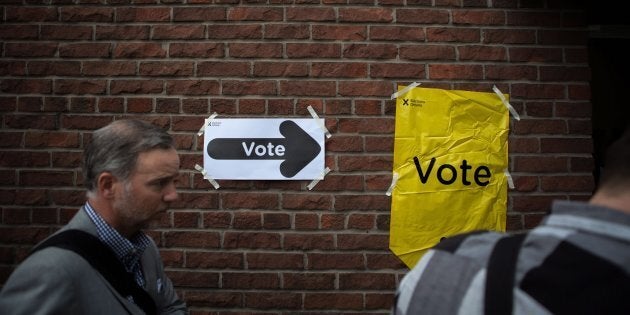 Ontario voters showed up in droves on Thursday, making the turnout rate the province's highest in almost 20 years.
As of Friday morning, Elections Ontario was reporting voter turnout at 58 per cent, up from 51.3 per cent in 2014. It was an even bigger jump from the 2011 elections, which saw a turnout of 48.2 per cent — the lowest Ontario had ever seen.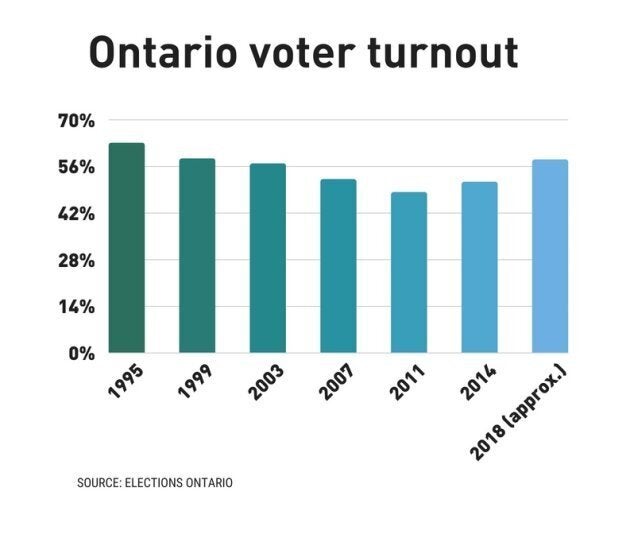 It's also the highest turnout for Ontario since 1999, when 58.3 per cent of eligible voters turned out to cast their ballot.
Watch: Reaction to the provincial election results. Story continues below.
Ontario's highest voter turnout was in 1934 at 74.1 per cent.
In this vote, many Ontarians didn't wait for election day. Advanced voting was also up close to a whopping 19 per cent.
Of Ontario's 10.2 million eligible voters, 768,895 (or 7.5 per cent) cast ballots at advance polls from May 26 to June 1, according to Elections Ontario. That's up from 647,241 voters, or seven per cent of eligible voters, in 2014.
This year saw the addition of Ontario's new ballot machines. Ballots filled out by voters were fed upside-down into a scanning device to be processed.