TedxRyersonU hosted its annual conference on Saturday. The theme was "Iconoclast." The term refers to a person who attacks cherished beliefs or institutions.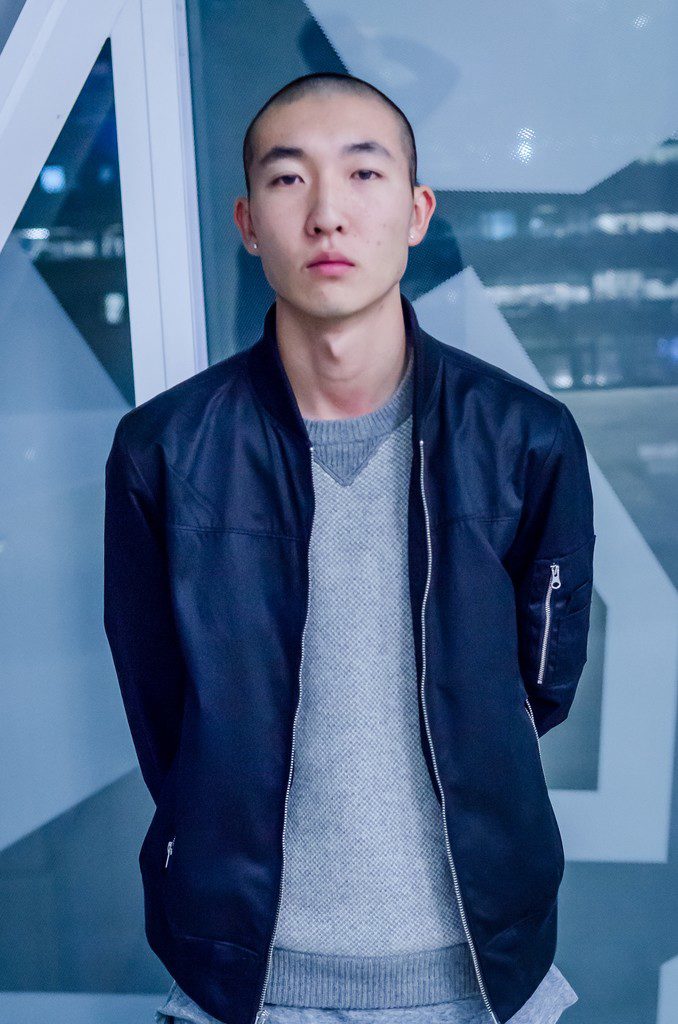 Tedx is an independent event licensed under TED. According to its mandate, TedxRyersonU aims to "spread ideas about technology, entertainment and design from the best dreamers, thinkers and doers at Ryerson University."
Fashion design student, Jeremy Joo, said he believes in keeping his progress private. In an age of consistent and frivolous status updates, that's enough to set him apart from most.
His talk fully encompassed the theme, importance, and strategy behind remaining low-key.
He recommends that you should "use your low-keyness to build your craft, and then surprise the world with what you've been slow-cooking in your mental Crock-Pot for the past 10,000 hours."
Joo spoke with The Ryersonian following his talk at Tedx this weekend, to discuss some of the things that make and made him an innovator.
What sets you apart from the people in your world?
I think that I ask a lot more questions than most people. I feel like the thinking process is a little bit different … a lot of people see a problem, and they think of it in a certain negative way, whereas I see it more as potential, or opportunity to grow.
Would you consider yourself courageous? Why or why not?
I wouldn't call myself 'courageous' but I definitely stand up for what I believe in and what I value, and if something is against my moral code, or creative process, then I'm not gonna do it.
Do you have an example?
I'm a man of faith. I go to church all the time, and I'm heavily involved in my church. That's something a lot of people wouldn't think is right, or think it's lame, but in my eyes, that's what I believe in, what I stand for and that's what I'm gonna talk about.
What structure do you intend to chip away at? Why?
Perception. I feel like there's so much negativity that puts whatever characteristics about a person down. Characteristics that make them who they are. Characteristics that build character. It's easy for someone to not like something, but I like things that people think I wouldn't like or 'shouldn't' like. All that really matters is that I change the perception for myself. If my perception can help change other people's, then all the better. I want to pave the way for those other people who are like me. Who do things that contrast or are juxtaposed. I just want to breakdown the perception that 'you can't do this because you're … blank.'
What was the last decision you made where you had to stand on your own?
I feel like it's a daily thing. There's no one big decision that is all or nothing. I think for myself. The decision to just be who I am, dress how I dress, act how I act, talk how I talk, I think that in itself is a big decision to stand up for myself and for what I believe in. So I think that's the last decision because it's an ongoing one.
Why do you think you were chosen to speak?
I think I was chosen because I was very raw.  Honestly, in my application, I wrote as informally as I could because that's the language I live in. Why wouldn't I talk how I talk? I think that that's something they admired. Everyone was talking about getting their name out there, and networking. I feel like it's more about telling the right people at the right time, after you hone everything, after you put in everything.
Who do you take advice from?
A variety of sources. People around me they may not be experts, but I respect their opinion… I take advice from my experiences. I may not use every single piece of feedback I get. Sometimes the feedback is good, but sometimes it just goes against who I am.
What are some choices you've made that you shouldn't have? How have they directed you?
I've been told you're not allowed to say this or that.  But if that's who I am, then I'm going to say it … you can't let barricades or perceptions stop you or contrast who you are when you're putting out a product or making art, or doing anything that involves your personal expression — if it's really yours, then nothing anybody else says really matters.
What role does your heritage/culture play in your perception?
I'm Korean. I grew up in a very Korean family. Very traditional, but very open to change. The biggest thing that stuck with me from my culture, would be a sense of honour. It's that code you have inherently. For example, if you have a family gathering, you don't eat until the eldest person in the room picks up their spoon.  So that Korean heritage lives in me. I tend to listen more than I speak, I was instilled with a sense of patience —  a sense of merit in holding my tongue.
When was the first time you recognized you were different? How did you swallow it?
I don't think that that's something to swallow, I think it's something to hug and embrace. My first instance of my difference was realizing my upbringing was different from my friends. I think that's the same for everyone, nobody has the same upbringing. So everybody's a bit 'different.' I think if everybody's the same then everybody's each other's crutches … that's what Jay-Z said, so …
Joo said he continues to keep new projects on the burner…

But he's not going to talk about them.
This article was published in the print edition of The Ryersonian on Nov. 18, 2015.