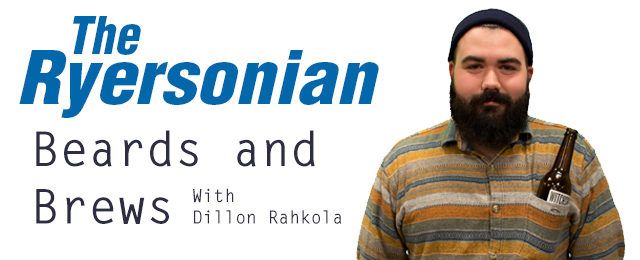 The ongoing battle between drinking beer fresh and aging beer is one for the ages.
Beer geeks and brew masters alike have their different opinions on the issue. Some argue that a brewery wouldn't release a beer if it wasn't ready to be consumed right away. Others argue that letting it age and mature is more beneficial for the beer.
Though, one thing is certain. You must choose the right beers that will benefit from some time in the cellar.
Most beers are not meant to be aged and will spoil with three to six months after bottling. This includes any low alcohol beers and any beers that are hoppy.  Don't even think about putting an IPA in your cellar. Drink it fresh.
When you are selecting a beer to age, make sure it boasts a 8% ABV (alcohol by volume) or higher. Try and find a dark, malty beer to cellar. Finally, make sure that the beer is bottled conditioned.
With this in mind, we selected two bottles of Unibroue 17 Grand Réserve. One bottle was packaged in 2013 and the other, bottled in 2011. This beer is a 10% ABV extra strong dark ale, which is bottled refermented and aged with french oak. One of the best of its kind.
Unibroue recommends that when cellaring their beer, it should be stored in a dark, cool place in the upright position. The tricky part is the beer must remain at cellar temperature, fluctuating between 46 °F (7.7 ºC) and 61°F (16 ºC).
The brewery also recommends that 17 Grand Réserve can be aged up to eight years after bottling.
Time should do this beer wonders.
First, let's see how the beer tastes fresh.
Unibroue (Chambly, Que)
17 Grand Réserve (2013)
10 % ABV
750ml bottle
Available at the LCBO for $12.95
The 2013 edition of 17 Grand Réserve pours a murky dark orange colour and produces a tan coloured head. It also shows signs of active carbonation with foam about a half an inch thick around the rim of the glass.  On the nose, the obvious Belgian style yeast gives off a fairly sweet smell, although, the aroma is fairly weak.
The first noticeable thing is that the beer hides its 10% ABV dangerously well. On the palate, dark fruit, cinnamon, raisin and a hint of vanilla. The mouth feel is quite clean and drinkable for this full bodied Belgian strong ale.
My first thought after finishing my glass was, I can't wait to try this with some age on it.
Unibroue (Chambly, Que)
17 Grand Réserve (2011)
10 % ABV
750ml bottle
No longer available
The 2011 version of 17 Grand Réserve has been cellared for the last two years at the temperature of 60°F (15.5 ºC).
The vintage bottle pours a cloudy dark brown and produces a thick and creamy tan colour head around one inch thick. This beers carbonation is surprisingly active considering it has been sitting for two years. The corked bottle has done wonders for the aging process.
On the nose, Belgian yeast and candied sugar with the strong scent of alcohol is prominent.  On the palate, the booze definitely shines through with age, which is a bonus! Tobacco, molasses, dark fruit and a subtle attractive oak wood finish are the prominent flavours. All are present, but very mellow and enjoyable. The mouth feel has also mellowed a bit, which I think is a positive thing and pairs well with the creamy and smooth finish.
Overall, 17 Grand Réserve benefits from age and the 2011 version is my favourite of the two. The creamy and boozy mouth feel of the aged version is the perfect combination.
Verdict? Go to your local LCBO, purchase a bottle of Unibroue 17 Grand Réserve, and sit on it for a few years. You'll be glad you did.