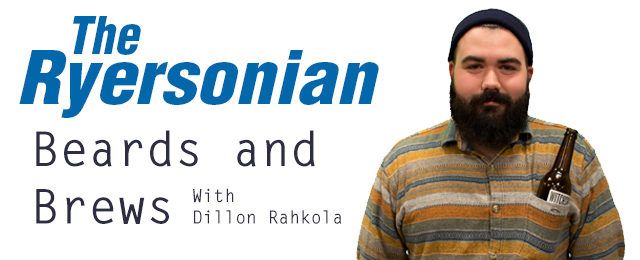 Cans are making a comeback in the beer industry and they're no longer reserved for the cheap stuff. Craft beer companies in Canada are turning to cans as their vessel of choice when it comes to packaging their world class beer.
Unfortunately in the past, canned beer has been pinned with the misconception that the beer inside is of poor quality and produces a metallic and an overall "can" taste.
This is simply not true.
There is an argument to be made that packaging beer in cans is better than bottles. Light and oxygen are beer killers. Bottles, especially ones that are made from green or clear glass, allow light to reach the beer before it is cracked open that results in skunky and undrinkable beer. Cans don't allow this to happen, which makes storing and keeping your beer fresh a lot easier. Cans also have an airtight seal that makes it nearly impossible for air to leak in. This isn't the case with bottles, which can allow air to leak in under the cap and oxidize the beer fairly quickly, resulting in spoiled beer.
Not convinced? Check out these stellar IPAs (India Pale Ales) that truly benefit from being served from a can.
Central City Brewing Co. (Surrey, B.C.)
Red Racer IPA
355ml can
6.5% ABV (Alcohol By Volume)
Available at the LCBO for $2.45
Red Racer IPA is the standout from the folks at Central City Brewing Co. in Surrey, B.C. Red Racer was introduced to the Canadian market in 2011 with a lot of hype surrounding its arrival. It is known as one of the top readily available IPAs in the country.
Crack the can and strong fresh hop aromas fill the room. The beer pours a clear, orange colour with a thick but fluffy off white head. The aroma remains the same after being transferred to the glass. On the palate, the taste is very similar to its smell while displaying refreshing orange peel and resin characteristics. It also has light grassy notes to it that pair well with its nice malt backbone. An intense bitterness kicks in at the end, which produces a clean and crisp finish. The bitterness lingers and really rounds out the beer.
Red Racer IPA is a fantastic example of its style, executed to near perfection.
Muskoka Brewery (Bracebridge, Ont.)
Mad Tom IPA
473ml can
6.4% ABV (Alcohol By Volume)
Available at the LCBO for $2.95
Muskoka Brewery is located in the heart of Ontario's cottage country and has been bringing craft beer to the province since 1996. Muskoka was also the first Ontario brewery to bring a locally made IPA into the LCBO and The Beer Store in bottles and cans.
When you sample Mad Tom IPA out of a can, the beer pours an opaque, amber colour with quite an active off-white head that quickly disappears. On the nose, this IPA has strong citrus undertones as well as the sharp scent of pine. On the first sip, the first thing you notice is a big juicy grapefruit characteristic that lingers throughout the entire beer. It hits you hard between the eyes with citrus bitterness and allows the beer to have a dry finish. Very enjoyable.
Mad Tom IPA is a great, full-flavoured IPA that allows you to enjoy a few, without wrecking your taste buds for the rest of the night.