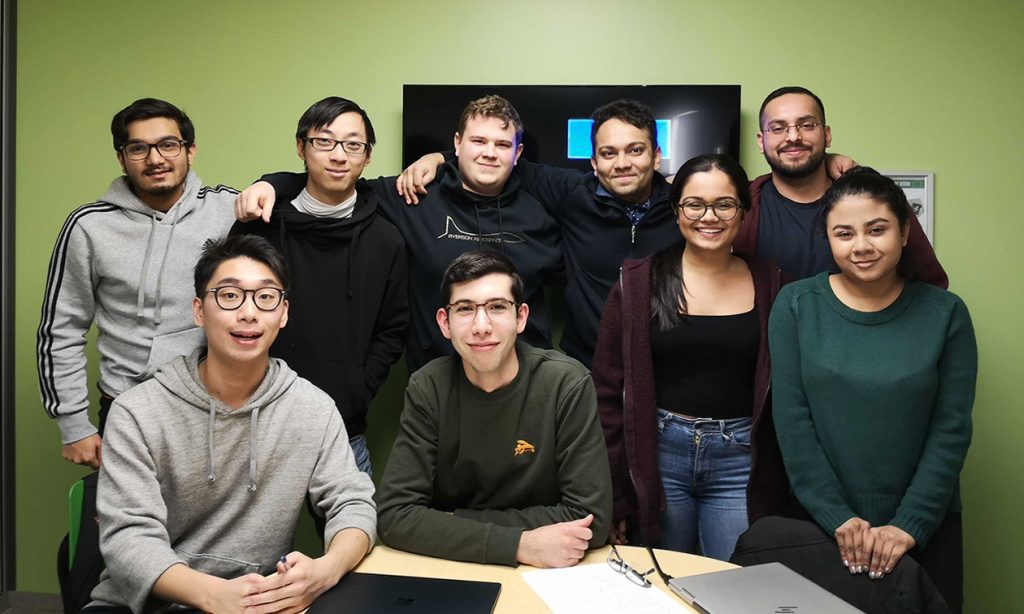 Ryerson CanSat, also known as Team Tomahawk, is an engineering student group working together to build and launch a miniature satellite. The team is gearing up for an international NASA-sponsored competition held in Texas in June — and this year, they intend to win.

The annual CanSat competition is organized by the American Astronautical Society (AAS) and provides students with the experience of going through "the end-to-end life cycle of a complex engineering project, from conceptual design, through integration and test, actual operation of the system and concluding with a post-mission summary and debrief," according to CanSat's website.

The theme differs each year. This year, teams must create what is called an auto-gyro self-stabilizing mechanism. Third-year aerospace student and one of Ryerson CanSat's team captains, Yukei Oyama, explained that it is essentially a self-stabilizing helicopter.

"We submitted a 150-slide powerpoint to the NASA judges explaining our design, what we chose, what we didn't choose [and] why we chose it at the end and we got our results back [on March 13]," Oyama said. "They told us we made it."

Approximately 155 teams from all over the world apply to take part in the competition, but only about 40 make the cut.

Ryerson's Team Tomahawk is comprised of about 40 Ryerson students from different engineering programs, but only 10 students get the opportunity to go to Texas and compete. The rest are in training to eventually be able to compete as well.

Team Tomahawk has competed every year since the creation of the competition in 2006, for which they came in first place. Although they've done relatively well over the years, Oyama said they've also had some technical difficulties in the past.

"We rushed everyone [this year] because last year we had technical difficulties with just finalizing everything at the last second," he said. With their prototype having been finalized in November, they're way ahead of schedule.

Other teams are looking to Ryerson as an example, said Abrar Ahsan, a third-year electrical engineering student and Ryerson CanSat's other team captain.

"We actually got messages from other CanSat teams around the world asking us about our electronic circuit, what we're using, how we're doing everything, what's our main brain, even our structure side," he said. "We want to be helpful so if they ask us questions where we can help, we do help. One of the teams asked us where we got our camera from and we just provided the company's name. But I'm not going to go out of my way to give them what model we're using and what's the best."

Ahsan said joining Ryerson CanSat has major benefits for engineering students and that students of all skill levels are encouraged to join.

"When I joined the team, I didn't even know how to make a circuit," he said. "This year, I'm building the entire electronic surface. It's kind of give and take. You have to give your time and dedicate yourself, but at the end of the day you actually learn applicable skills which not only will you apply in the industry, but then down the line when you take those courses, you already have the knowledge you need to help you."

Of course, there's always the appeal of winning a major international competition, which Team Tomahawk intends to do this year.

"Our hopes for the competition are to place first out of the entire 155 teams, bring home the first place trophy and win," Oyama said.

But Ahsan emphasized that being a part of Ryerson CanSat is about more than just winning.

"At the end of the day, the entire idea of design teams is not just for the PR side of Ryerson of course," he said. "It's to bring the engineering community together. At least through CanSat, what we try to do is — while the other teams focus more on the competition — we focus more on the team building as well as the competition. The journey matters as much as the competition itself."