Five ideas of how you can contribute to hospitals, food banks and seniors' homes
In a time of social distancing, isolation and quarantine, consider yourself lucky if you have a home to stay in, food on the table and access to essential services and resources. In some cases, there are people who aren't as fortunate. For instance, grocery stores have rolled out seniors-only shopping times around the Greater Toronto Area, but some seniors can't leave their homes. Pictures of a deserted downtown Toronto have been shared, but the homeless population remains in the open, at risk of catching and spreading COVID-19. Masks are a hot commodity now, and the Ontario Medical Association and the Registered Nurses' Association of Ontario are asking for more masks to be donated to health workers, with concerns that they do not have enough.
Now, more than ever, is a great time for the community to come together and support each other. Here are some ways you can help during COVID-19:
Donate to Canadian hospitals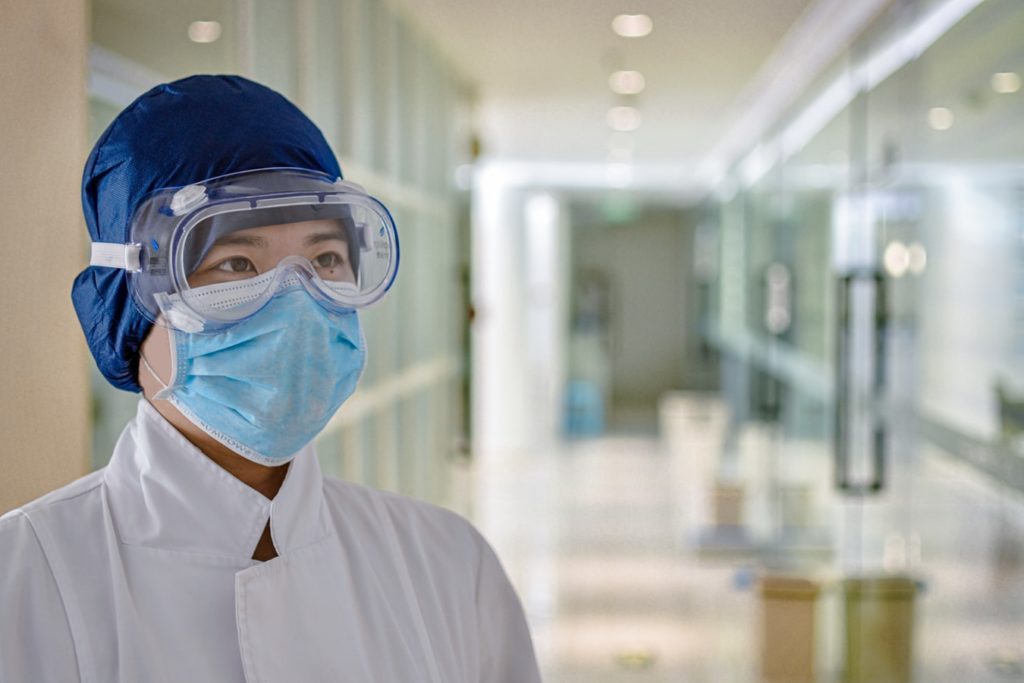 Canadian hospitals, such as St. Michael's Hospital in Toronto and The Children's Hospital in Winnipeg, are accepting donations at this time. The money you donate will go towards much needed medical supplies like masks and ventilators, food and other essentials for frontline staff, and books and movies for children who are receiving treatment. This website gives you a list of hospitals across the country accepting online donations.
Donate food, money or hygiene products to a food bank
Food banks and homeless shelters have always asked for donations, However, in this time where tens of thousands of people have been laid-off and more than 2.1 million Canadians have applied for employment insurance benefits, food banks are in critical need. This spreadsheet compiled by Food Secure Canada features a list of food banks, homeless shelters and other organizations that are asking for donations (canned food, money or hygiene products), categorized by province.
Do a food run for seniors or at-risk people who can't leave home
Since seniors and immunocompromised people are more at risk of catching the virus, ask around on social media if any families need help with grocery runs. In Markham, Prom With A Purpose director Bethany Joy has been organizing food runs and food drop-offs at retirement homes. You can get connected with Joy and participate in food runs through the Markham Stouffville COVID-19 Community Support Facebook group. Another Facebook group sharing community resources at this time is CareMongering-TO: TO Community Response to COVID19, which is based in Toronto.
Join a car parade and cheer on staff in hospitals
Hospitals need support during these chaotic times. CBC reported that COVID-19 patients fill up one in four hospital beds in Ontario intensive care units. One way you can show your support for hospital staff is by joining a car parade: driving in a procession around hospitals and flashing your lights, honking your horn and waving to staff. The Facebook group Thank you Frontline workers is where you can keep up with the latest car parades being planned in your region in Ontario. It's important to make sure the parade is done with permission from local police and the specific hospitals. Lori Bowman, an emergency department frontline worker at Southlake Regional Health Centre in Newmarket, said her thanks for the parade in the Facebook group: "We were looking forward to the parade all day! It was amazing and pretty much all of us were tearing up!"
Send encouraging notes and letters of support to frontline workers and seniors
Social distancing and self-isolation have hit retirement and long-term care homes especially hard. Seniors and patients who are at risk and vulnerable to the virus have been forced to see their loved ones through window panes instead of in person. It can be a lonely time. The virus has also increased the workload for frontline workers in these homes. Cards and notes of encouragement and support are welcome for both groups of people. Email or call the retirement and long-term care homes in your community to ask if they're accepting cards, as health and safety regulations may differ per location. Pauline Phillips, recreational services manager at Unionville Home Society, says that all 160 residents and more than 200 frontline workers would welcome cards and messages of support. "In a nutshell, any card that says we care will make a big difference," said Phillips.
During this pandemic, life can be scary and daunting, but you can make a difference in your community by doing one (or all) of these outreach ideas. If you do, please show us your efforts by tagging us on social media, and encourage others to help where they can.
Sarah Chew is an executive podcast producer at the Ryersonian. Her favourite topics to report on are women's issues, food, culture and travel. You'll either find her petting a dog or climbing a mountain in a foreign country - both are highly likely.