Find out more about our editors and writers
Join our consanguinity of writers, poets and artists.
As with the Golden Globes, the 90th Academy Awards stuck with the theme of female empowerment, showing support for movements like #MeToo and #TimesUp, that have been raising awareness for sexual harassment not only in the entertainment industry but in all workplaces across the globe.
How did this country go from being the most prosperous in Latin America to one of its most dangerous?
What are the repercussions of falsely reported hate crimes?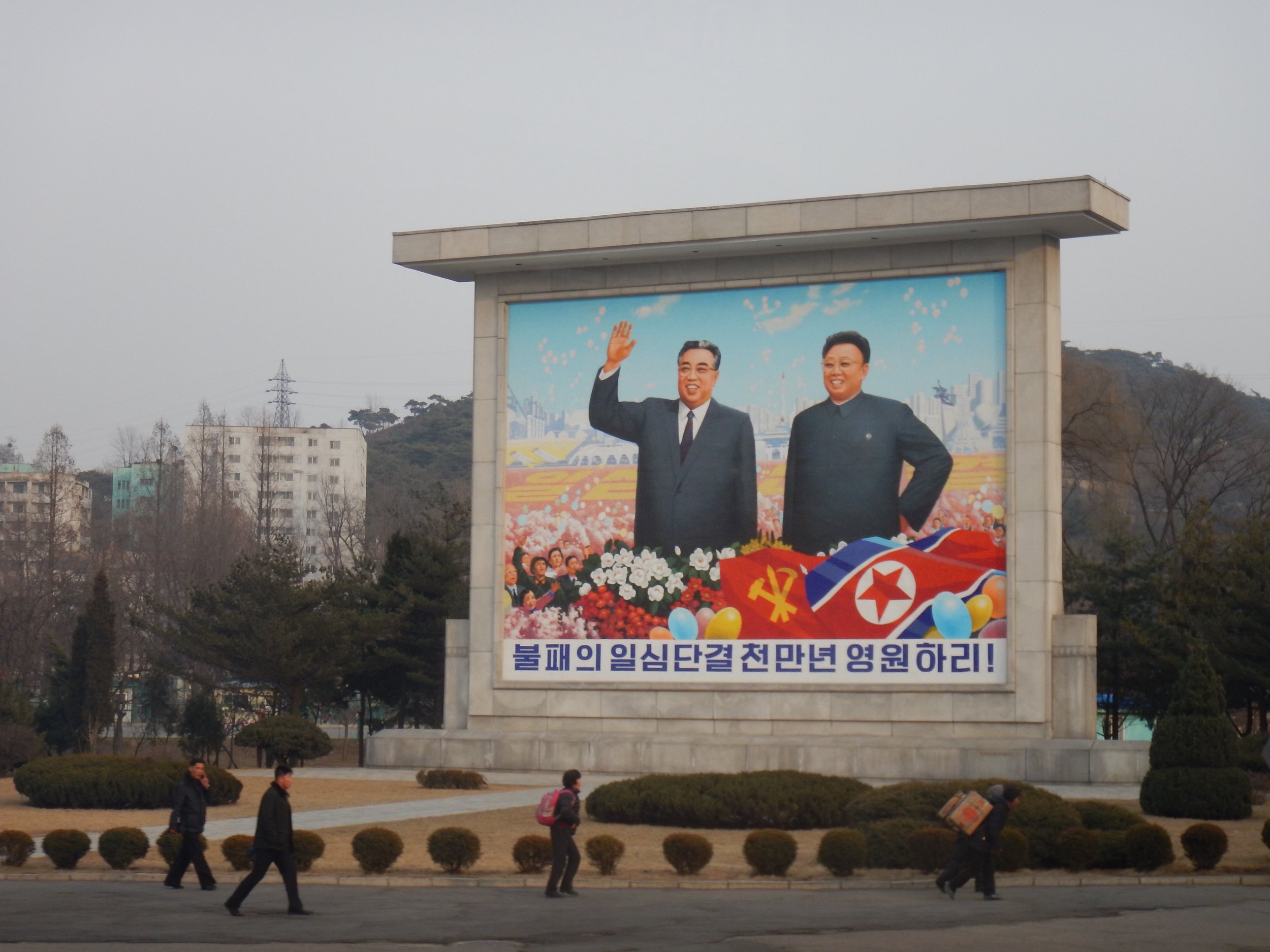 Hand-painted propaganda murals like this one in Pyongyang, featuring Kim Il-sung and Kim Jong-il smiling in a field of flowers, are commonplace in many larger North Korean cities. (Photo by Ethan Jakob Craft.)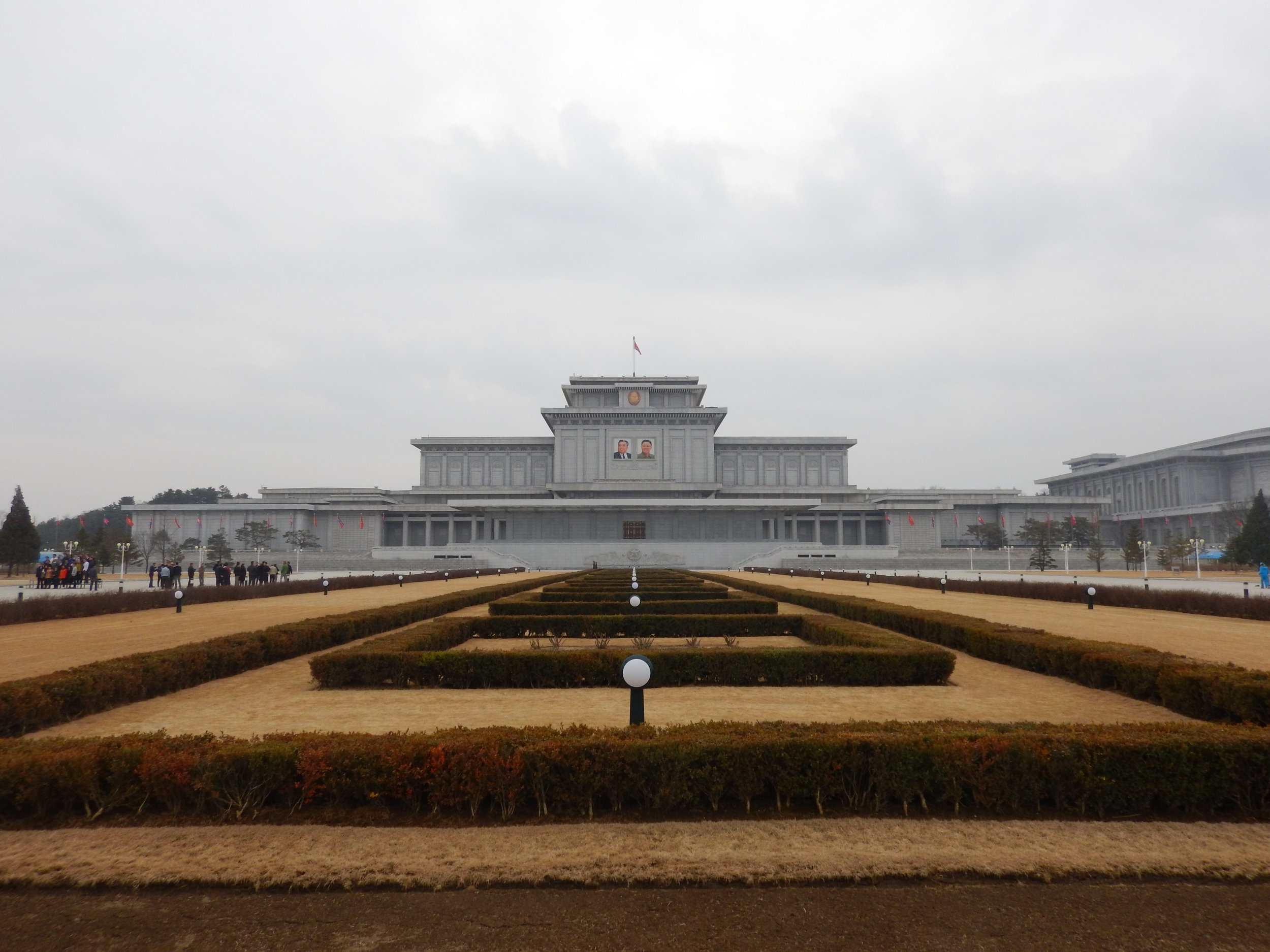 The Kumsusan Palace of the Sun, a massive concrete fortress north of the capital originally built as Kim Il-sung's primary residence, now served as a mausoleum housing the two deceased North Korean rulers. (Photo by Ethan Jakob Craft.)
A view of northern Pyongyang as taken from an Air Koryo helicopter. The state-owned Munsu Waterpark can be seen in the foreground, and across the river is Mayday Stadium, the world's largest by capacity with 150,000 seats. (Photo by Ethan Jakob Craft.)
Sungri Street, one of the capital's widest roads, only sees minimal traffic due to the DPRK's low rate of vehicle ownership. (Photo by Ethan Jakob Craft.)
The Monument to the Foundation of the Party features three hands holding a hammer, representing the worker, a sickle, representing the farmer, and a paintbrush, representing the intellectual – these three tools are the official symbols of the ruling Worker's Party of Korea. (Photo by Ethan Jakob Craft.)
An empty subway car parked in thr Pyongyang Metro's Puhung Station, found in the southern part of the city. Visible behind the car is a tile mosaic depicting the life of average North Korean workers. (Photo by Ethan Jakob Craft.)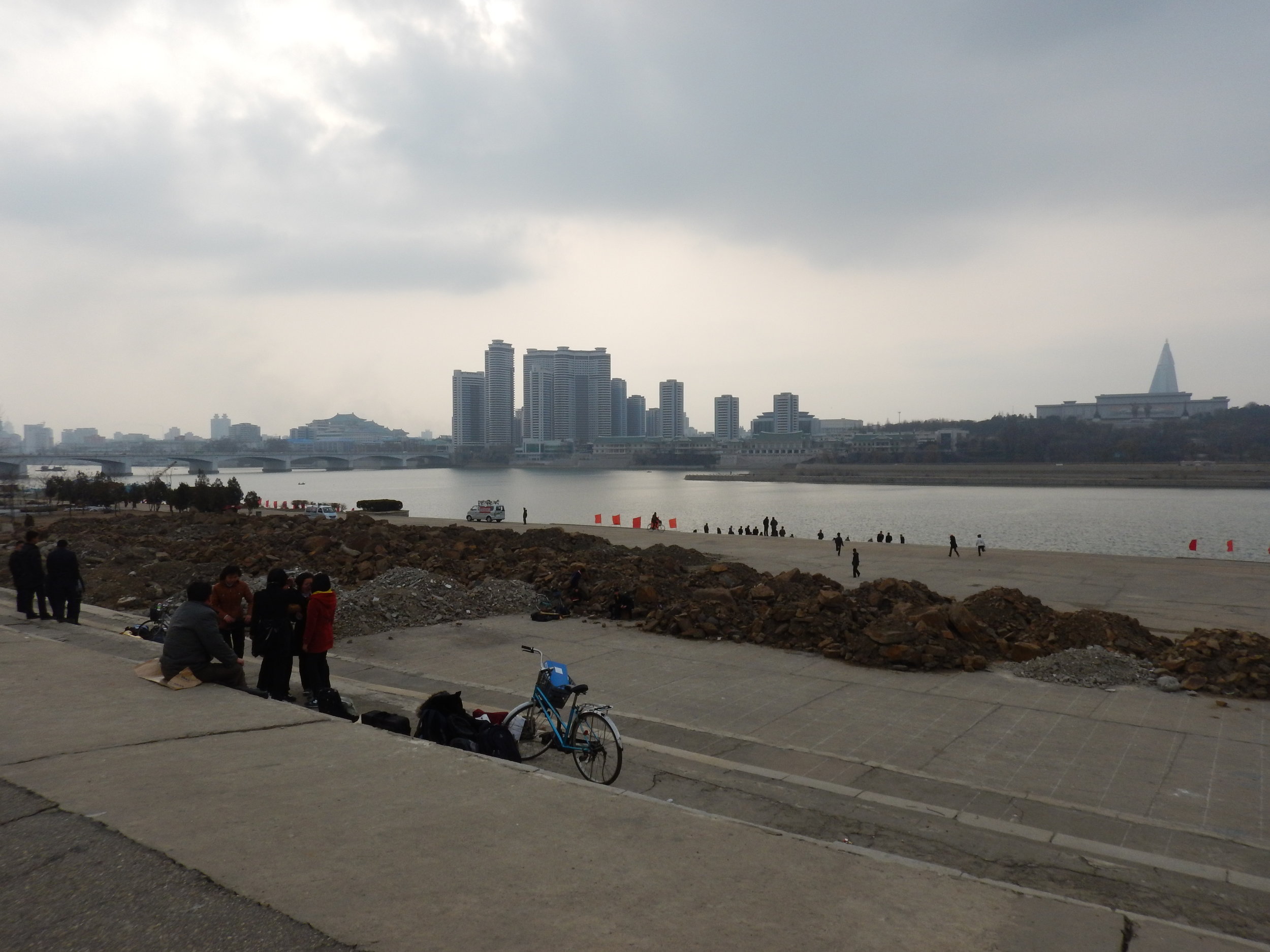 A view of the Taedong River as seen from the eastern bank, which was undergoing renovation in March 2016. This picture is actually illegal, as photographing construction sites is prohibited by North Korean law. (Photo by Ethan Jakob Craft.)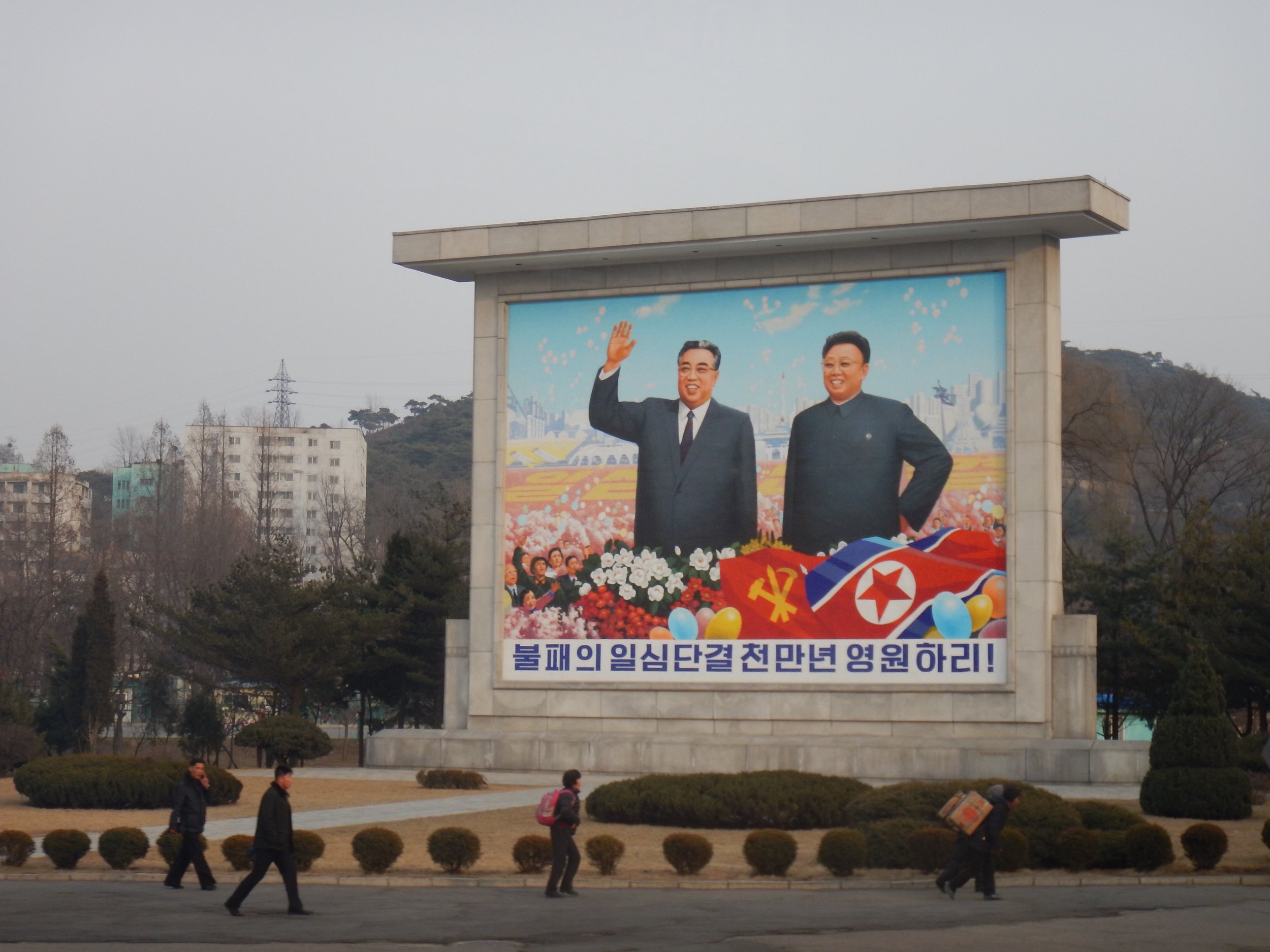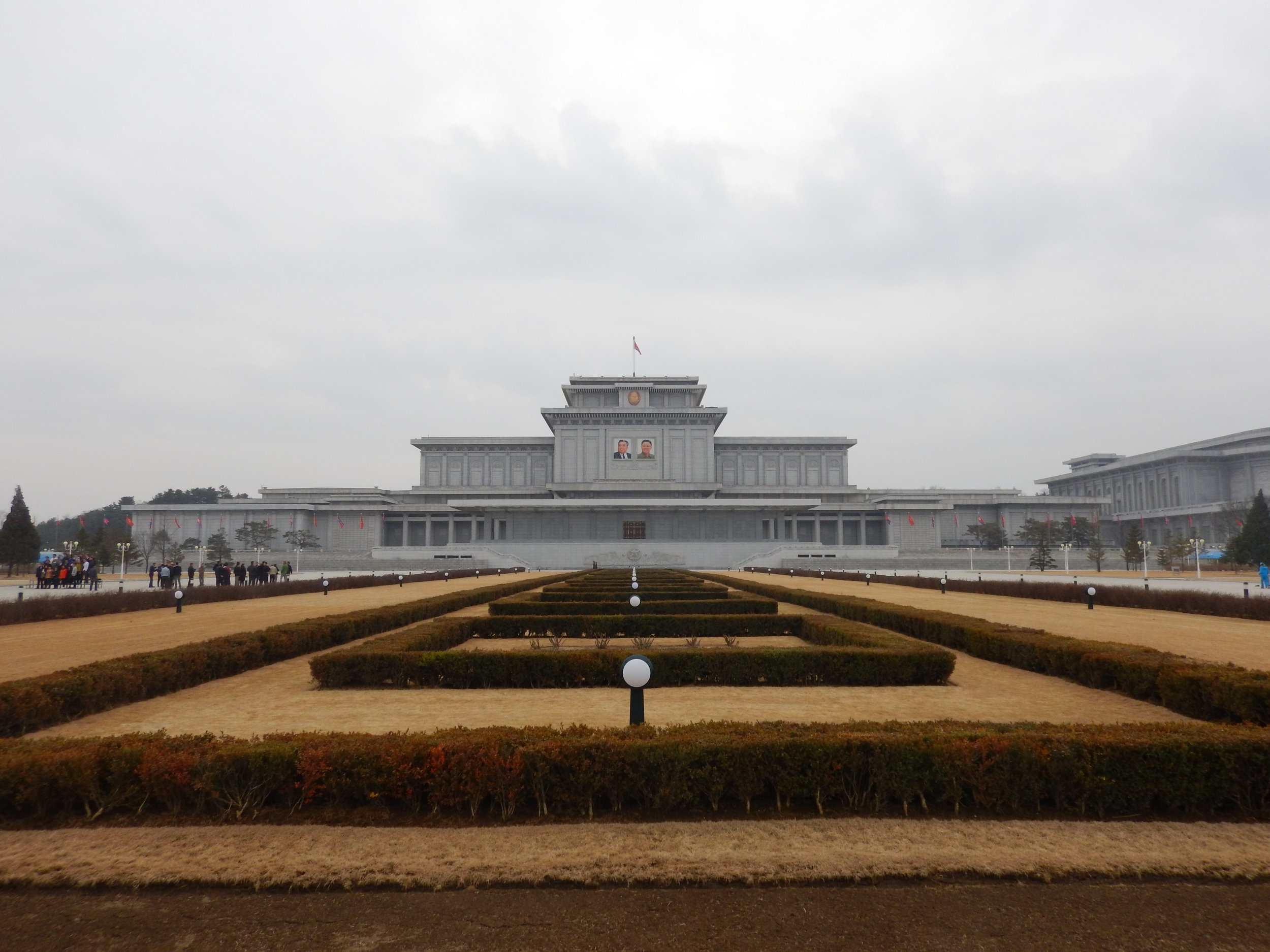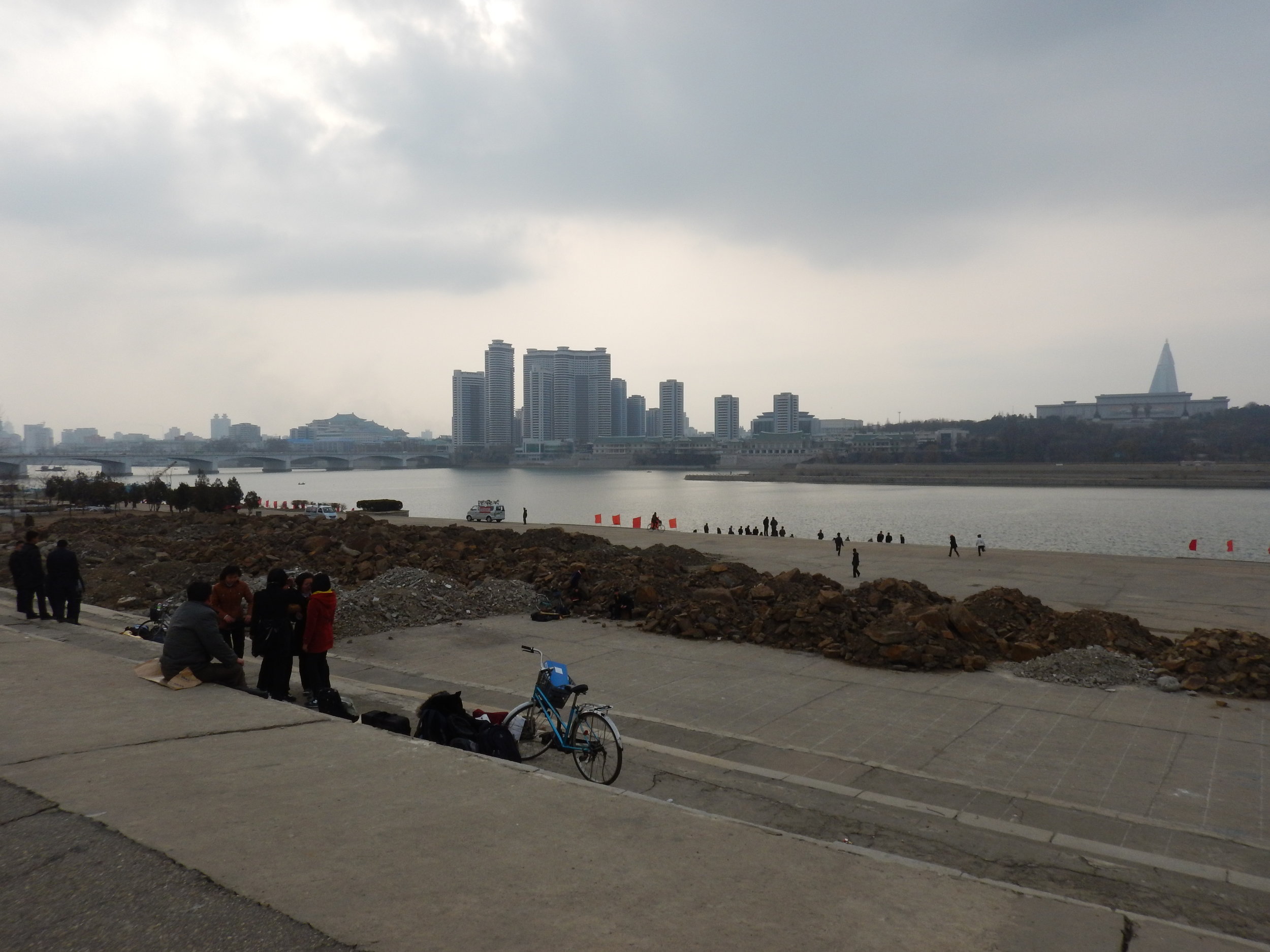 Exclusive pictures from North Korea.