READERS PLEASE NOTE: This article was published
In light of the impeachment of former Ryerson Students' Union (RSU) president Ram Ganesh, the RSU has ushered in two new members.

Maklane deWever, previously an RSU board of directors member, was voted in as the new president during the RSU board of directors meeting where Ganesh was impeached.

From the former RSU executive team, vice-president education Salman Faruqi resigned amidst allegations of collusion between himself and the former president.

In the same meeting, the RSU board of directors elected board member Iyvan Chandran as the new vice-president education.

The two new RSU executives sat down with the Ryersonian to answer questions about their new roles.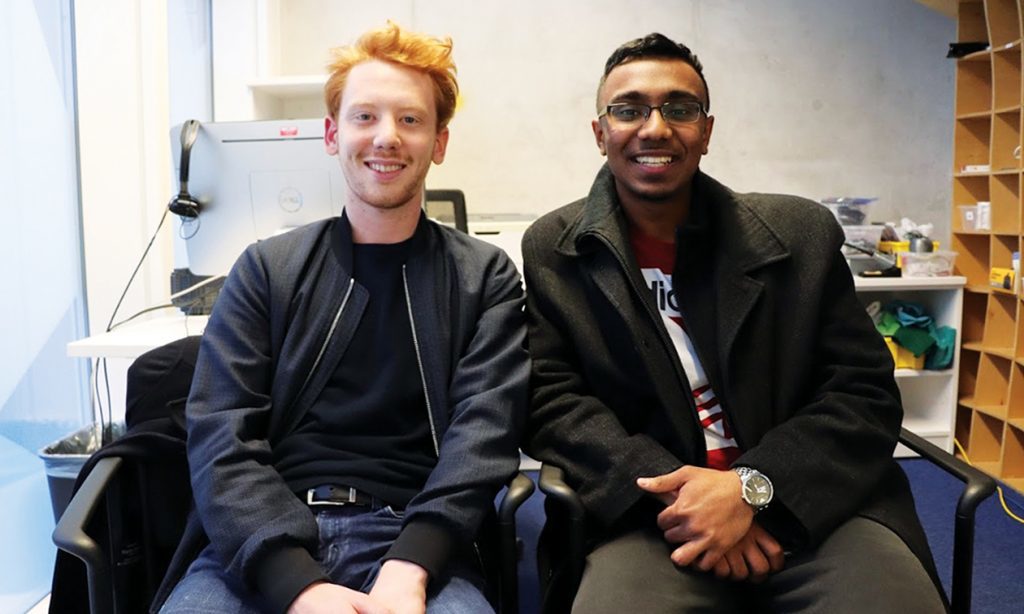 Did you know you were going to be elected for your new roles?

Iyvan Chandran: To be honest, I had a feeling I was going to be nominated for vice-president education. I didn't expect to actually be the VP education, but it was something that I did plan on. When I first came to Ryerson, I saw what the RSU was doing and I thought, "I want to be part of the RSU." I got involved with my student society — the Ryerson Engineering Student Society (RESS) — before I ran for the RSU. I became VP academic, a position I am still in now. That's why they nominated me for VP education.

Maklane deWever: Not really, I never contemplated or thought for a second that I'd be here today, so it was not intentional. I did know I liked student groups and that's something. I started the Ryerson debate team and the RSU gave us funding and a room. Over this year, we've added a ton of student groups, so that's a nice way to take my experience and share it with others.

One of the biggest questions students have right now is how you will differentiate yourself from the previous RSU executives. How are you doing that?

MD: I think we have a pretty concrete plan for how we're going to prevent anything like this from happening again and change the culture around the RSU. I think the problem is that it's too cliquey. We need to open up the RSU, so all students feel they have ownership and agency in the decision-making process and that they're being heard. What I'm going to do is create platforms for students to get engaged in the decision-making process.

IC: We want the general membership to understand that we're here for them. The RSU is still an organization that fights for their rights. We provide a lot of great services, and we don't want students to forget that.

MD: Yeah, there wouldn't be a reading week without the RSU, we lobbied that. Gould Street used to have cars driving through it and the RSU lobbied the city to change that. We closed Gould Street to cars. We do a lot of good work other than scandals.
What are some new plans for the RSU now?

MD: (We want to) increase access to financial documentation for the general membership. The only thing we post online is our budget — which doesn't necessarily guarantee that's how it's actually going to be spent — and an audited financial report that comes out the following year. So, students don't ever have an opportunity to look at the RSU and see how they're spending their money.

IC: One of the things I hope to complete by the end of the term is rolling out the creative development grants. Technically they should've been rolled out in October but that never happened. I have no idea why. They normally roll out again in the second term. Since I came in late, I came in the second week of February, the process has been delayed. This is for students who work in placements that don't get paid: unpaid interns. It's money for them, just to help them out, because it's really hard for them to be working 40 hours a week and to get paid nothing.

MD: We're also having an SCC open house. It happens every year, but we're going to try and make this one extra special. It's an opportunity for students to come into our office, The Eyeopener office and into the CJRU office.
You both want to change the RSU election process. What are these changes?

MD: I want to get rid of slates. Slates are chosen by a couple of people. You don't have any chance of winning in the RSU election if you're not on a slate. If you don't happen to know someone putting one together, you don't have a chance of being in the RSU. That's why it's so cliquey.

IC: I'm a big supporter of this. I experienced this first-hand. The first year I ran in the RESS elections, they got rid of slates. That team ended up being one of the best teams. This year is actually, in my opinion, the best team in the last 31 years.
During the meeting to impeach the former president, several of your fellow RSU board members refrained from voting. How did you feel about this?

MD: It was frustrating. But by the second vote, several people changed their mind. I said in the meeting that (the impeachment) needed to happen. If we didn't do that, so help me god.

IC: I was just very shocked. I think everyone was very intimidated. That's why they asked for a secret ballot at the very beginning of the meeting. But lots of board members want to hold people to each vote they cast. Students who elected their directors deserve to know how they voted.
Do you have anything you want to say to Ryerson?

MD: I would reassure students that the RSU can and does do good work. It's really just sad to see what had happened and it doesn't represent the past. I'm hoping to bring the RSU back to what it should be, which is a voice for the students.