Recent report reveals significant 'digital divide' within the city
Toronto is home to some of Canada's fastest internet infrastructure, yet there continues to be a digital divide separating those who have access to the internet at home, according to a new report.
Ryerson's Brookfield Institute for Innovation + Entrepreneurship has found that 38 per cent of Toronto households have experienced download speeds below the Canadian Radio-television and Telecommunications Commission (CRTC)'s national target of 50 megabits per second.
With COVID-19 creating an increased dependence on technology, Toronto Mayor John Tory emphasized how important it is that all Toronto residents have reliable internet access.
"Having access to a reliable and affordable internet connection is a lifeline for many residents and businesses in Toronto," he said. "Without sufficient connectivity, many are left behind by an increasing digital divide – especially during COVID-19, where it has become vital to maintain business operations and access supports and learning."
The City of Toronto is looking to address that by building its own network. Members of the city's executive committee voted unanimously that city council should proceed with a ConnectTO proposal to build a broadband network, using existing city fibre-optic cables while pursuing new partnerships with private sector firms.
Lawrence Eta, the city's chief technology officer, says "unlocking" these existing assets will ensure those who need access to the internet are receiving it quickly since the necessary infrastructure is already in place.
Joe Masoodi, a co-author of the Brookfield report and a policy analyst at the Ryerson Leadership Lab, says that without action, this digital divide will continue to widen since it's primarily affecting low-income households.
"The digital divide is not spread evenly across the population but rather, it is mapped upon the pre-existing socio-economic and socio-cultural inequities," he said.
The Brookfield report finds that 34 per cent of Toronto households are worried about paying their internet bills over the next several months. Rates of worry are highest among low-income, newcomer, single parent, Latin American, South Asian, Black and Southeast Asian residents.
While the report also reveals only two per cent of Toronto households don't have access to home internet, half of those who remain disconnected say it's because of the cost.
Peter D'Gama serves as chair of the Etobicoke branch of ACORN, an independent national organization of low and moderate-income families. He says the ConnectTO proposal is a "step in the right direction" and hopes to see this broadband infrastructure implemented across the city with a low price structure for those who currently can't afford it.   
The Brookfield report identifies six neighbourhoods in the city with the lowest home internet access rates: Humber Summit, Jane and Finch, South Parkdale, East Downtown, Taylor-Massey, Thorncliffe Park and West Hill.
If passed in council, ConnectTO could be implemented in three neighbours later this year: Jane and Finch, Golden Mile and Malvern. After that, a report would go back to council on its progress with potential for the next phase of the project launching city-wide in early 2022.
"ConnectTO will help to create a digitally connected Toronto, which means everyone can prosper and enjoy a better quality of life," said Tory.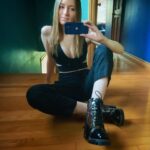 Cassandra Dubiel was the Ryersonian's Security & Crime reporter for the Winter 2021 semester. She has contributed to works that have appeared in the Toronto Star and the National Observer. She is currently an intern at Global News and serves as a speaker for youth mental health advocacy group Jack.org in her spare time.